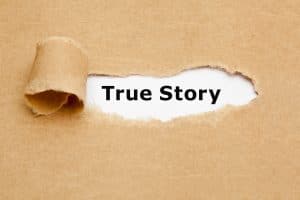 It's easy to make assumptions about your smile. Unfortunately, when you make guesses about your oral health, dental care, and all that you can achieve with our Livonia, MI team's help, you often overlook a wealth of opportunities that could really benefit you! You may also overlook some potential harm-causing culprits that you can easily avoid! So, we encourage you to take stock of some details that are always true for you and your smile, no matter your current state of smile health, age, etc. Here we go!
Brushing And Flossing Are Beneficial
Did you know that no matter what's going on with the state of your smile, you should always brush it and always floss it? If it's in perfect health, then doing so will ensure you keep your smile healthy. If it's not in amazing healthy, then doing so will allow you to avoid any additional problems. Keep this going and guiding your oral health toward success becomes dramatically easier. Have questions about proper care? Just ask our team for tips and guidelines!
Your Smile Is Not Immune To Harm
We know. There are instances in which you may guess that you can just do whatever you'd like and that your smile will probably fare just fine. However, we want you to remember that you should always practice caution, whether your smile is in amazing shape, includes natural teeth, is composed of artificial teeth, etc. Even if you have gone 50 years without a cavity, you should still remember: Damage is always a possibility, as are hygiene-related illnesses and functional disorders. So, keep up with dental care at home and remember to see us for preventive visits, too!
You Can Fix Problems With Professional Care
There's always a restorative treatment (or specialist to whom we may refer you) to fix a problem with your smile, so never assume you're without solutions. There's a path that will lead your smile to success!
It Isn't Too Late
You may feel as though you waited too long, you're too old, your problem is too serious, etc. However, we remind you that it's never too late for dental care. This is true, whether you're hoping to attain a more beautiful smile, to fix serious oral health issues, to address damage, or even to become a dedicated dental patient of preventive care again! Never decide you have to throw in the towel. Instead, visit our friendly team to get back into the mode of maintaining a healthy, lovely grin.
Always Keep Your Smile Safe
Remember that you can easily always keep your smile safe, you can always fix your smile, and you may always improve your smile! Call our team, set up a dental checkup, come in, and we will go from there! James Stewart, DDS, and our team serve patients from Livonia, MI, as well as Farmington Hills and the surrounding communities. To schedule a consultation, call our office today at (734) 425-4400.