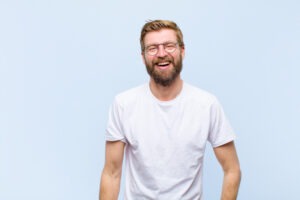 Nobody looks forward to the idea of losing a tooth. For starters, it is a vital piece of your ability to chew and speak. And your smile is one of the first things people see during a first impression, so the idea of having a gap is scary. But one of the most important medical innovations of the last century is becoming more and more accessible, and that is the dental implant.
This technology uses threaded titanium posts to restore your smile. Through a process known as osseointegration, our bodies can accept this special metal instead of casting it off as a foreign object. When this location heals, the post can support a dental prosthetic that is strong enough to chew. Not only is it functional, but these replacements are gorgeous additions to your smile. Today, your Livonia, MI dentist explains how a dental implant surgery procedure can help you restore the vigor of your smile!
Stability Through Connection
Dental implants rely on a fascinating process by the name of osseointegration. This refers to the ability of titanium to grow alongside our natural bone. After implantation, a healing period will be required to ensure this growth happens in a healthy manner. Then, the bone grows tight to the theads of the post, giving a strong foundation for a prothetic tooth!
If you are facing the possibility of an extraction, this can be a fantastic way to restore your smile. But it's important to know that the density of the bone matter is important. You might have had some reabsorption if there has been a gap at the site for some time. This refers to when the body reallocates resources from an area it figures has been too badly damaged. Such a situation can require a bone graft to adequately ensure that the post will remain strong. Speak with your trained oral health care professional about the best ways to keep your smile strong into the future!
A Fit for Many
One of the greatest benefits to the use of a dental implant surgery procedure is its versatility. Once the post is healthy and strong enough to support functional use, many different shapes of prosthetics could be attached. This means that this process can create a bright future for your smile!
Implant solutions can be used to fit most tooth replacement situations with a stable jaw bone. An increasingly popular option is implant-supported dentures. This is the use of a set number of posts (typically four) to mount a gorgeous and functional denture. Amazingly, these don't rely on the traditional adhesives, and they also do not cover the roof of the mouth. Many patients find this to be a more stable and comfortable replacement!
ABOUT YOUR LIVONIA, MI, DENTIST:
James Stewart, DDS, and our compassionate staff proudly serve patients of all ages from Livonia, MI, as well as Farmington Hills, Farmington, Plymouth, Northville, Novi, Dearborn Heights, Dearborn, Garden City, Westland, Redford, and the surrounding communities. To schedule a consultation, call our office today at (734) 425-4400.