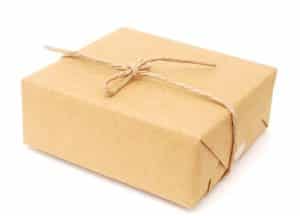 Are you trying to figure out what to send your son or daughter that would elicit a smile? Perhaps as you're making a mental list of the fun stuff you'd like to toss into the care package you're sending your child in college, concern about your child's actual smile health may suddenly cross your mind. Good news: We can help you add some oral health focused items into your kid's care package that will help you rest easy!
#1: Dental Hygiene Products
Remember, your son or daughter has likely not shopped for his or her own toothpaste, toothbrush, and dental floss. As a result, your kids might not even think to purchase new ones, might not know what to buy when they run out, or might choose hard bristles instead of soft. Make this an easy transition during their time at school by including these items in a care package!
#2: Sugarless Chewing Gum
Your child's schedule may change a lot and you won't be there to ask if he or she has brushed and flossed. In addition, snacking throughout the day may become more frequent. To help keep teeth clean, add a pack or two of sugarless gum into the package. This protects oral health throughout the day by increasing salivation, removing plaque and debris, and the breath-freshening benefit doesn't hurt!
#3: Refillable Water Bottle
There are a lot of reasons to send your college student child a refillable water bottle! When your kid is on the go, carrying water along is beneficial for oral health because this promotes consistent rinsing throughout the day (it also helps keep the oral pH level neutral). Plus, with all of that walking around campus, it helps your kid remain hydrated, too! 
Help Keep Kids' Smiles Healthy With Our Tips
We are happy to offer moms and dads suggestions for helping them keep their kids' smiles safe, while they're away at school. James Stewart, DDS, and our team serve patients from Livonia, MI, as well as Farmington Hills, Farmington, Plymouth, Northville, Novi, Dearborn Heights, Dearborn, Garden City, Westland, Redford, and the surrounding communities. To schedule a consultation, call our office today at (734) 425-4400.