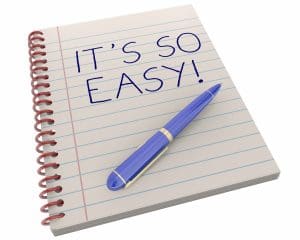 When you think about the things you want to do for your smile, one of the primary goals likely includes protecting your grin! You want to make sure that your teeth stay healthy and that your gums remain healthy, as well. Add into the mix the fact that you'd really like keeping up with a very bright, white smile and that pretty much covers it. As you consider what all of this takes, you may think it's going to become complicated and that there are probably some complex details you need to become familiar with. The truth is, though, that smile protection is actually much easier than you think most of the time. Allow our Livonia, MI team to elaborate!
How To Keep Teeth Bright At Home
Keeping your teeth bright and white at home is actually very easy. However, it might not require what you think. You might think that you are going to need to find some special whitening treatments and unique products to get the job done. Actually, in most instances, when you start getting fancy with products, you're headed for trouble like damage. Instead, maintaining stain-free teeth simply requires you to brush and floss. (Hint: This is something you are already supposed to do to keep teeth clean!). Should any discoloration occur, let us know, so our team may discuss potential cosmetic improvements with you.
How To Protect Teeth When You're "Out"
When you're out and about in the world, our team reminds you that there are some very easy ways to protect your teeth. You might first assume that you're going to have to bring a toothbrush and toothpaste and floss with you, which can seem quite cumbersome. Not so! While dental hygiene to protect your oral health is always a good plan, you can also very easily enjoy smile protection by:
Rinsing with water after you eat food or simply throughout the day
Chewing sugarless gum (especially after eating or drinking) for about 20 minutes to clean your smile
How To Prevent Cavities And Gum Disease
When what you want is smile protection against the very common problems you can prevent with the right care, we remind you: It's easy to steer clear of fillings, gum treatments, and more, when you:
Brush two times a day
Floss once a day
Get real about your professional care (see our friendly team two times a year for prevention)
Make Smile Protection Simple With Our Help!
Need help understanding how to best protect your smile? We are here to offer both care and advice. James Stewart, DDS, and our team serve patients from Livonia, MI, as well as Farmington Hills, Farmington, Plymouth, Northville, Novi, Dearborn Heights, Dearborn, Garden City, Westland, Redford, and the surrounding communities. To schedule a consultation, call our office today at (734) 425-4400.