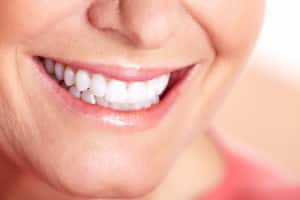 Providing effective dental care requires us to take not only an individual's mouth but also his or her entire life and comprehensive health into consideration. When it comes to our senior patients, we provide care focused on accommodating particular needs the same way we do for any other age group such as children, teens, or other adults. The good news is that we also gear our senior care services toward providing comfort and treatments that will assist you in achieving the healthy, beautiful smile you want and deserve. Ready to learn a bit about the benefits of our senior dentistry? Read further and feel free to call us with questions:
We Focus On Comfort
Worrying about enjoying a comfortable appointment should not be something that keeps you from scheduling the dental care you need. We understand that you may have had negative experiences in the past or would simply like to feel secure regarding your upcoming visit. First, we would like to reassure you that we outfit our practice with advanced technology to offer more comfortable, efficient, less invasive visits. We will be happy to explain each instrument to you, in addition to explaining each step of your visit as we go. Patients who require additional relaxation may also qualify for oral sedation, the use of a swallowable sedative that you will take before your visit for a tranquil experience.
We Accommodate Your Needs
Have you been away from the dentist for an extended period of time? We encourage you to feel confident rather than embarrassed if you require restorative treatment. This may include oral health concerns like decay. Or, you may require the replacement of missing teeth. Whatever the case, we look forward to guiding you toward your best smile. Our team would also love to assist you with home hygiene habits, offering accommodations to ensure you feel comfortable while you brush and floss between visits.
ABOUT YOUR LIVONIA, MI DENTIST:
James Stewart, DDS, and our compassionate staff proudly serve patients of all ages from Livonia, Farmington Hills, Plymouth, Northville, Dearborn Heights, Garden City, and all surrounding communities. To schedule a consultation, call our office today at (734) 425-4400.