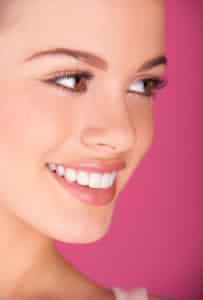 Are you dealing with a minor esthetic concern with your smile that is simply too great to ignore but that does not require complex treatment like veneers? If your tooth has suffered minor cosmetic damage or if you are looking to improve an area that would look more pleasing with additional tissue, we invite you to learn about dental bonding. This additive treatment can quickly transform your smile without the need for costly or time-consuming visits. Is this sounding good already? Learn more about bonding to find out if it will address your needs:
How We Sculpt Your Smile
We will place layers of composite on the target area. Composite is a synthetic resin material that we can easily shape. We may place a flat layer over your tooth, fill an open space, repair minor damage, or create a new tooth shape or length. Once we have shaped the composite, we will set and polish it for a beautiful finish.
What Bonding Addresses
Dental bonding may improve a wide variety of smile concerns, including the following:
We can create a tooth that appears longer if it is shorter than others and does not blend with your smile
We may repair minor problems like small chips
We may cover problem areas, like poor texture, small cracks, or isolated stains
Do you have small gaps between your teeth? – we may fill these with dental bonding, so you can avoid orthodontics
Additional Benefits
Not only will you be able to reshape your individual teeth for a comprehensive smile improvement, but you can also expect the additional following benefits:
Bonding is simple and usually requires only one visit
Dental bonding is comfortable
This treatment is budget-friendly, particularly when compared with other cosmetic solutions
You can expect to achieve a more beautiful, uniform, consistent smile free of spacing with an even smile line for a lovely appearance that complements your features
ABOUT YOUR LIVONIA COSMETIC DENTIST

:
James Steward, DDS, and our compassionate staff proudly serve patients of all ages from Livonia, Farmington Hills, Plymouth, Northville, Dearborn Heights, Garden City, and all surrounding communities. To schedule a consultation, call our office today at (734) 425-4400.