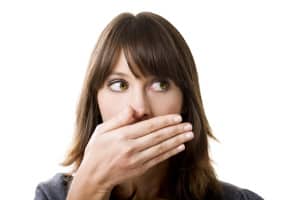 Are you dealing with partial tooth loss and you are not sure where to begin to improve your smile? This problem may occur in the wake of a wide variety of events. No matter the cause, missing teeth can lead to daily frustration and distress. Simply attempting to eat foods you used to enjoy may become an impossible task. Fortunately, we offer solutions to guide you back toward a wonderful daily quality of life, so you can enjoy a beautiful, functional smile once again. When it comes to targeting your concerns, we rely on restorative dentistry to repair your mouth. Wondering what to expect? Learn more:
Why Restorative Care?
Restorative dentistry is a field that focuses solely on returning you to your initial state of oral health and repairing damage to make your teeth and other structures whole again. In this case of tooth loss, we will depend on restorative care to replace those missing teeth to complete your smile. If you are dealing with partial tooth loss, we will consult with you, first examining your smile and then discussing your goals. From there, we can draw up a personalized care plan that will meet your needs.
Restorative Solutions
We offer a variety of teeth replacement solutions. For partial tooth loss, we may suggest a dental bridge if you are missing one tooth or up to three teeth in a row. A bridge is a series of connected artificial teeth that "bridge" the opening in your smile. However, we often suggest partial dentures because they address nearly any type of partial tooth loss. Whether you are missing teeth side-by-side or spread across your arch, the partial will work for you. Composed of an acrylic base that fits around your remaining teeth, it includes beautiful teeth replacements. Metal clasps will offer stability by fitting over your remaining natural teeth for support.
ABOUT YOUR LIVONIA, MI COSMETIC DENTIST:
James Steward, DDS, and our compassionate staff proudly serve patients of all ages from Livonia, Farmington Hills, Plymouth, Northville, Dearborn Heights, Garden City, and all surrounding communities. To schedule a consultation, call our office today at (734) 425-4400.