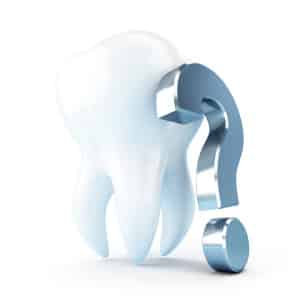 Have a cavity? Dealing with a broken tooth? When problems show up that affect the health and structure of your smile, we offer restorative dentistry to restore your function and comfort with exceptional fixes. You see, preventive dentistry goes only so far. When a problem results in damage, it's time to turn to restorative care. Ready to find out more about what you can expect, the types of treatments we offer, and why it's so important to schedule an appointment rather than waiting? Look over the following details for greater insight:
What Does Restorative Dentistry Address?
Restorative dentistry offers care for teeth that have become damaged. There is no one particular type of damage that we address. Instead, the main focus is restoring your original state of oral health. This means that we may choose treatment to clear an existing infection, while protecting surrounding healthy tissues. We may repair a tooth that became damaged due to a strong impact. Some problems are immediate, such as a broken tooth. Other concerns are progressive and ongoing, such as tooth decay. Whatever the problem, we will examine your smile (often with the help of advanced digital technology for accurate diagnoses and precise treatment planning). We will then offer appropriate treatment, so you can regain your comfort.
What Types of Treatments Do You Offer?
We offer treatments to address the multiple needs of our patients. Once your teeth become damaged, they cannot heal on their own or re-grow their own tissue. This can become problematic because your chewing and smile balance will become negatively affected. In addition, broken or damaged teeth become vulnerable to issues like bacterial infection. Fortunately, from accidental damage to oral diseases to tooth loss, we offer comprehensive solutions, including the following:
Tooth Colored Dental Fillings
Dental Crowns
Dental Bridges
Full Dentures
Partial Dentures
Root Canal Treatment
Dental Implants
Full Mouth Reconstruction
ABOUT YOUR LIVONIA, MI DENTIST:
James Stewart, DDS, and our compassionate staff proudly serve patients of all ages from Livonia, Farmington Hills, Plymouth, Northville, Dearborn Heights, Garden City, and all surrounding communities. To schedule a consultation, call our office today at (734) 425-4400.