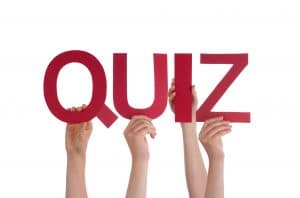 Do you know about chips? Are you certain about treating chipped teeth? Do you know if this is something that can affect your smile health or if it's just a matter of esthetic details? Perhaps you already have this type of issue affecting your smile and, while you would really love to make it better, you aren't entirely sure about what that's going to include! Let our quiz guide you (and remember, it's always easy and smart to call us for a visit).
Quiz Questions: True or False?
True or False: If you have chipped teeth, you most definitely need to see us right away to prevent more severe issues from happening, such as infection.
True or False: If you are dealing with chips, then you will need to consider dental crowns, as this type of restoration is your smartest choice.
True or False: We offer bonding and contouring, one of which will address your esthetic damage! Simply come in to talk with us about which is best and you'll be on your road toward improvement.
Quiz Answers
False. Chipped teeth aren't dangerous for your overall smile health. True, you may find them unsightly. They may even irritate your tongue or other tissues. However, you don't need to do anything about them unless you want to.
False. You won't need crowns for chips. Crowns are for serious damage to your teeth. A chip is something that's very minor (just a bit of enamel is missing). You need cosmetic care, not restorative care.
True. Whether we need to smooth the area down or build it back up, we can address chips with either bonding or contouring. Just schedule a consultation!
Treat Chips With Cosmetic Care
Find out about the best way to treat your chips by seeing our team about cosmetic dentistry options. James Stewart, DDS, and our team serve patients from Livonia, MI, as well as Farmington Hills, Farmington, Plymouth, Northville, Novi, Dearborn Heights, Dearborn, Garden City, Westland, Redford, and the surrounding communities. To schedule a consultation, call our office today at (734) 425-4400.