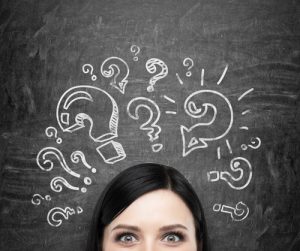 Do you have issues with the shape or shade of your teeth? Even if you have multiple esthetic concerns, we can often address these problems in a single visit using dental bonding and contouring. How do these cosmetic procedures work? How do they differ from whitening or veneers?
Try Our Quiz on Bonding and Contouring
True or False: Bonding can repair damaged teeth.
True or False: Contouring can reshape them.
True or False: We can perform them in one visit.
True or False: We can also address other cosmetic concerns.
Answer Key
True. We can use this option to repair chipped teeth, close any gaps between teeth, and mask unsightly teeth stains. We will apply the same composite resin we use for tooth-colored fillings to the tooth. As we cure the material under a light, we can sculpt and mold the tooth. Finally, we polish the tooth for a more natural appearance. We can also shade the material we use to ensure it better blends with the tooth structure.
True. Contouring doesn't involve adding material, instead we gently buff away some of the outer enamel. In doing so, we can remove unsightly pits or grooves in the tooth surface. We can also reshape malformed teeth or dull overly pointed portions of the tooth.
True. Both procedures can be completed in a single visit. In fact, we may actually perform both options in the same single visit, offering immediate results.
True. Of course, should you have problems with your smile that require a more substantial treatment, we can also place dental veneers, ceramic crowns, and offer professional teeth whitening. We have an array of cosmetic treatments to help you achieve a more beautiful smile.
Ready to Try Bonding and Contouring?
At James Stewart, DDS, our team can help repair a tooth in just one visit. We serve patients of all ages from Livonia, MI, as well as Farmington Hills, Farmington, Plymouth, Northville, Novi, Dearborn Heights, Dearborn, Garden City, Westland, Redford, and the surrounding communities. To schedule a consultation, call our office today at (734) 425-4400.