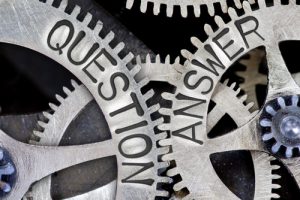 Losing teeth can lead to poor oral health as well as a number of complications. In addition, tooth loss also impacts your appearance and often, your level of self-confidence. Don't let missing teeth have such an impact in your quality of life. Your dentist can discuss replacement options, such as dental bridges.
Try Our Quiz on Dental Bridges
True or False: Multiple factors can lead to tooth loss.
True or False: A bridge is held in place with crowns.
True or False: The prosthetic will be custom-made.
True or False: We can also secure them with dental implants.
Answer Key
True. Tooth loss can occur as a result of injury or an infected tooth that required removal. However, the most common cause is gum disese. Poor oral hygiene can eventually lead to periodontitis, the advanced stage of gum disease that attacks the connective tissue between the teeth and gums, leading to missing teeth.
True. The pontics, or replacement teeth, will have dental crowns attached to each end. We will the prepare the teeth on either side of the gap in your smile by removing structure. We then place the crowns on these prepared teeth, which helps anchor the pontics in place.
True. We will take detailed impressions and x-rays of your smile, which we will send to a dental lab. There, an expert ceramist will design and fabricate the bridge. Once complete, you will return to the office and we will place it.
True. If there aren't strong enough teeth to support the crowns, or if you prefer a longer lasting option, we can support the prosthetic using dental implants. If you have any questions about our prosthetics, whether traditional or implant, then please contact our office today.
Do You Need a Bridge?
At James Stewart, DDS, our team can employ a dental prosthetic to replace one or more missing teeth. We serve patients of all ages from Livonia, MI, as well as Farmington Hills, Farmington, Plymouth, Northville, Novi, Dearborn Heights, Dearborn, Garden City, Westland, Redford, and the surrounding communities. To schedule a consultation, call our office today at (734) 425-4400.