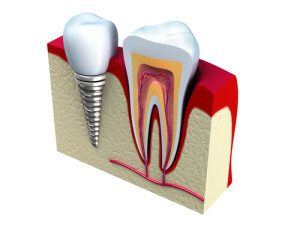 Do you have one or more missing teeth? We frequently have patients come to us asking: How do I replace missing teeth? Fortunately, there are actually multiple options for restoring lost teeth and allowing patients to eat and speak with comfort and ease. In addition, a full smile promotes improved oral health.
Livonia MI Restorative Dentistry Quiz
True or False: A dental bridge replaces one or more teeth.
True or False: We offer partial dentures.
True or False: Full dentures can restore smiles for patients missing all of their teeth.
True or False: Dental implants are a long lasting dental prosthesis.
Answer Key
True. A bridge is a popular option for restoring smiles. We create a replacement tooth with crowns attached to each end. We prepare the teeth on either side of the gap in the smile to receive the crowns. The bridge is anchored in place and can replace one or multiple teeth in a row.
True. Some patients may have multiple lost teeth spread across an arch. This means a bridge may not address the issue and full dentures are not necessary. With partial dentures, we create replacement teeth with metal clasps on each end, anchoring the new dentures in place.
True. A full set consists of artificial teeth with an acrylic base designed to look like gums. We can use them to replace all of the teeth on one or both arches. They will be held in place with natural suction and possibly the use of adhesives.
True. With implants, we insert a biocompatible titanium post into the jawbone. The bone tissue bonds with the post, securing your new tooth with an artificial root. We then top the implant with a restoration, so the tooth us strong and lifelike. We can also place multiple posts to secure a prosthesis.
ABOUT YOUR LIVONIA DENTIST:
James Steward, DDS, and our compassionate staff proudly serve patients of all ages from Livonia, Farmington Hills, Plymouth, Northville, Dearborn Heights, Garden City, and all surrounding communities. To schedule a consultation, call our office today at (734) 425-4400.