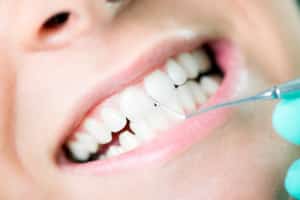 Did you know that a simple cleaning can protect your smile from dental disease? Many people are surprised to learn they can avoid gum disease with a cleaning. Of course, the procedure also offers a number of other health benefits. With this preventive treatment you can enjoy a brighter, more beautiful smile.
Livonia, MI Dental Cleaning Quiz
True or False: A talented hygienist will perform your cleaning.
True or False: The cleaning removes plaque.
True or False: Erasing buildup can prevent gum disease.
True or False: Without treatment, periodontal disease can lead to serious consequences.
Answer Key
True. We employ a team of talented and dedicated dental hygienists. A hygienist received training and a degree in dental hygiene. Able to perform thorough cleanings, our hygienists can also discuss tips for improving oral health and answer any questions you may have about improving your smile or preventing periodontal disease. To schedule an appointment, please contact our office today.
True. During a cleaning, we use a manual tool or ultrasonic scaler, we remove the plaque from the teeth. This brightens teeth and can help freshen your breath.
True. The buildup results from bacteria breaking down food particles. This can inflame the gums, causing them to pull away from the teeth and form pockets at the gum line. Once bacteria enter these pockets, periodontal disease can occur. By removing plaque, we can reduce your risk of developing gum disease.
True. As the disease progresses, patients can develop periodontitis, or advanced periodontal disease. This causes the connective tissue between the teeth and gums to dissolve. Patients can then run the risk of developing adult tooth loss and an increased risk of diabetes, Alzheimer's disease, dementia, and low birth weight. We're happy to answer any questions you may have about treating or preventing gum problems.
ABOUT YOUR LIVONIA PREVENTIVE DENTIST:
James Steward, DDS, and our compassionate staff proudly serve patients of all ages from Livonia, Farmington Hills, Plymouth, Northville, Dearborn Heights, Garden City, and all surrounding communities. To schedule a consultation, call our office today at (734) 425-4400.