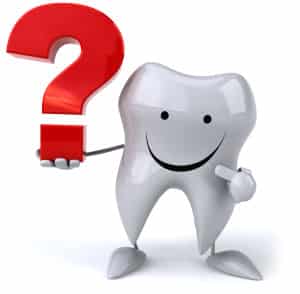 An accidental chip in your tooth can send you into a bit of a tizzy. Your once beautiful, uniform smile may now look tarnished every time you see yourself in the mirror or a photo. Beyond this simple type of cosmetic damage, patients may find themselves dealing with issues like tiny unsightly cracks, isolated stains, or even a tooth or two that look shorter than the rest. What do these concerns have in common? We can effectively treat small imperfections with dental bonding. While this may be just what you were hoping to hear, you may wish to ask some questions before you decide bonding is for you. Learn more about this cosmetic solution with the following information:
Questions About Bonding
Question: Will it hurt?
Answer: No, bonding is completely comfortable. You can expect us to place layers of composite onto your affected tooth. We will then shape the composite according to your needs and will polish it once it dries – each step is completely comfortable.
Question: Is it pricey?
Answer: No. If you are looking for a way to improve the beauty of your smile by adding a bit of tissue where you need it (but you don't want to make a large investment) then bonding is a wonderful solution. It is considered one of the most budget-friendly cosmetic options.
Question: How long does the cosmetic treatment take?
Answer: You will typically only need to schedule one appointment to achieve the results you desire with cosmetic bonding.
Question: Will the bonded area look good for a long time?
Answer: Yes, you can expect dental bonding to last up to 10 years, particularly if you treat your teeth well, providing you with years of a beautiful smile.
Question: How can I extend the life of my treatment?
Answer: Keeping your bonded tooth looking good simply requires you to treat it the way you should treat your smile without bonding. Brush and floss on a daily basis, avoid anything abrasive, and try to keep from bad habits like chewing on ice, nibbling on eyeglass arms or pens, or snacking on extremely hard foods.
ABOUT YOUR LIVONIA, MI DENTIST:
James Stewart, DDS, and our compassionate staff proudly serve patients of all ages from Livonia, Farmington Hills, Plymouth, Northville, Dearborn Heights, Garden City, and all surrounding communities. To schedule a consultation, call our office today at (734) 425-4400.