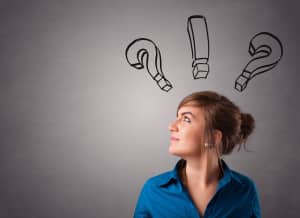 Missing teeth? You are not alone. In fact, we are visited all the time by patients of all ages and varying levels of oral health who require replacement teeth. We urge you to feel comfortable enough to schedule a consultation to discuss the open spaces in your mouth with us. Our comprehensive treatment options will ensure that we help you regain a complete smile, so you can feel comfortable and happy about your oral health and appearance. If you are missing one or a few teeth, it may be time to learn more about dental bridges with the following information:
Dental Bridges Q&A
Question: How many teeth can I replace?
Answer: You may replace one tooth, two teeth, or three teeth with a dental bridge. You cannot replace severe tooth loss or complete tooth loss with a bridge. Though you can replace up to three teeth, they will have to be all in a row. A bridge replaces a series of teeth, rather than teeth spread out from each other.
Question: Is a dental bridge like a partial denture?
Answer: A bridge is similar to a partial in that it can replace a few teeth. However, it is quite different in many ways. For instance, a dental bridge is fixed (rather than removable) which means it will remain cemented in place without coming in and out of your mouth. You can expect wonderful stability.
Question: Will a bridge help me chew more effectively?
Answer: Yes, a dental bridge will improve your chewing. Attempting to chew your food successfully and comfortably when you are missing one or up to three teeth in a row can become quite challenging. By replacing your missing teeth, you will no longer need to work around the opening in your smile. Instead, you will enjoy a complete smile.
Question: Will I be able to speak clearly wearing a bridge?
Answer: Yes. A bridge will not disturb your speech. Instead, it will improve it. When you have an open space in your mouth, you may find it difficult to clearly form certain words. Filling the opening in your smile will restore your ability to articulate the sounds necessary for clear speaking.
ABOUT YOUR LIVONIA, MI COSMETIC DENTIST:
James Stewart, DDS, and our compassionate staff proudly serve patients of all ages from Livonia, Farmington Hills, Plymouth, Northville, Dearborn Heights, Garden City, and all surrounding communities. To schedule a consultation, call our office today at (734) 425-4400.