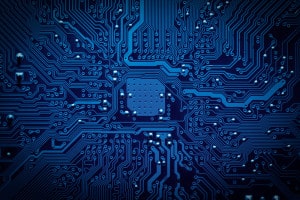 Have you ever been shocked to find out you had a cavity? Perhaps you have long wondered why there isn't some magical way to discover the tooth decay the moment it begins, rather than once you have a significant hole in your tooth. Or, maybe you're one of the fortunate few who have never experienced problems with cavities and would like to keep it that way. Whatever your relationship with the frustrating effects of plaque and decay, we are happy to let you in on some exciting information: We offer DIAGNOdent technology at our practice, which can address all of the aforementioned hopes, while assisting in keeping your smile healthy. Ready to find out more? Read further:
DIAGNOdent: Q&A Session
Question: What is DIAGNOdent?
Answer: This is a handheld wand device that utilizes laser technology. The wand has a narrow tip that will fit easily in your mouth.
Question: Is this technology comfortable?
Answer: Yes. We will simply hold the handheld wand over the surface of each tooth. A wavelength of light will help us uncover areas of tooth tissue that are suffering from tooth decay or bacteria. The device will emit a particular sound that will change if the DIAGNOdent technology detects a change in the structure of your tooth as the result of decay.
Question: Can't you just look for cavities with your metal probe instrument?
Answer: We can find larger cavities with a metal probe. However, we will not be able to detect tooth decay it its earliest stages with manual tools. DIAGNOdent, however, can uncover even tiny changes in your tooth's tissue. This early stage is often referred to as "demineralization."
Question: Why would I want to find out I have a cavity before it becomes larger?
Answer: The sooner we treat demineralization or a cavity, the more conservative the treatment, the greater the treatment success rate, and the greater our ability to prevent your need for additional associated restorative treatments.
ABOUT YOUR LIVONIA, MI DENTIST

:
James Stewart, DDS, and our compassionate staff proudly serve patients of all ages from Livonia, Farmington Hills, Plymouth, Northville, Dearborn Heights, Garden City, and all surrounding communities. To schedule a consultation, call our office today at (734) 425-4400.