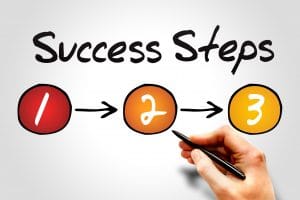 Protecting your gum health may be a new idea to you, particularly if you've always thought it was all about protecting your teeth. Or, this may be something that's been on your radar for quite a while, though you were never really sure what to do about ensuring you're taking the right steps to get there. What may surprise you is that there are really just three very simple steps to achieve if your goal is to keep your entire smile nice and healthy.
#1: Brush Your Teeth
First, you will want to brush your smile. Are you smiling because you already brush your teeth to keep your teeth clean? Well, as long as you're doing it correctly, then you're doing double duty! This serves to protect your gum health, as well. Here's what you need to do: Brush all of the surfaces of your teeth and brush your gumline, too. Just angle the brush and remember to brush along the spot where your gum tissue and teeth meet.
#2: Floss Your Teeth
What's that? You already floss because it's an essential part of protecting your teeth? Good news: It will protect your gum health too. Again, that is, as long as you're doing it right. Here we go: Floss your teeth by carefully guiding floss between teeth, beginning just beneath your gum tissue, and then pulling the floss up along each tooth's edge. Complete this journey throughout your mouth for optimal cleansing.
#3: Make Time For Visits
Yep, it's true: The final step is probably something else that you already do for yourself. It's time for your checkups and cleaning! They serve to protect your oral health fully, so your teeth and gums stay safe.
Protect Gums With Visits And Home Care
Need help with getting home care on track? Talk with us about dental hygiene during your next dental visit! James Stewart, DDS, and our team serve patients from Livonia, MI, as well as Farmington Hills, Farmington, Plymouth, Northville, Novi, Dearborn Heights, Dearborn, Garden City, Westland, Redford, and the surrounding communities. To schedule a consultation, call our office today at (734) 425-4400.