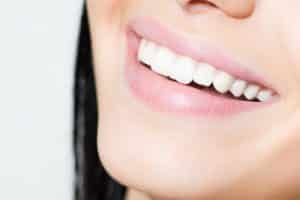 If you have stained teeth, you may feel embarrassed about your appearance. We understand, and have a solution to discoloration! With our professional teeth whitening system, we can brighten your smile from home. You can enjoy teeth free of discoloration with a reduced risk of sensitivity as well!
Frequently Asked Questions About Professional Teeth Whitening
Question: How does your professional system work?
Answer: We will send you home with a set of plastic trays. We also prescribe a powerful bleaching gel. Each day, you will fill the provided trays with the gel and wear them for about one to two hours. After a week to ten days, your teeth can be brightened by multiple shades.
Question: What if I've experienced sensitivity in the past?
Answer: Often, store bought whitening systems can lead to tooth sensitivity, as well as gum irritation. Fortunately, our systems employ desensitizers to protect your smile and prevent discomfort. We want you to enjoy a brighter smile without having to endure uncomfortable sensitivity.
Question: How do I keep my smile bright?
Answer: First, you can keep your trays and any remaining gel or future touch ups, as discoloration may start to appear after six months or so. In addition, you can also brush your teeth twice a day and floss once a day as well. Doing so can control the amount of plaque buildup, protecting your smile from the onset of stains. We also suggest having your teeth thoroughly cleaned every six months. While brushing and flossing can reduce the severity of plaque buildup, only a cleaning can remove it completely. If you have any questions about improving your smile's brightness, or if you would like to schedule a consultation, then please contact our office today. We can help you start summer with a beautiful, brighter smile!
Looking for a Brighter Smile?
At James Stewart, DDS, our team can provide a professional solution to discoloration. We serve patients of all ages from Livonia, MI, as well as Farmington Hills, Farmington, Plymouth, Northville, Novi, Dearborn Heights, Dearborn, Garden City, Westland, Redford, and the surrounding communities. To schedule a consultation, call our office today at (734) 425-4400.