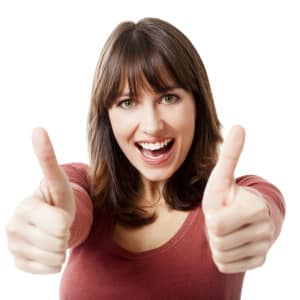 Your smile is composed of living tissue, including your jawbone, teeth, gums, and surrounding supportive structures. Within your mouth lives plaque, which sticks to your teeth on a daily basis. The bacteria within plaque release acids while they digest carbohydrates that they feed on in your mouth. When your tissues are exposed to these acids, they may become irritated or break down, leading to tooth decay or gum disease. Beyond plaque, other factors such as daily wear and tear may lead to issues like TMJ disorder or bruxism (teeth grinding). When it comes to keeping this complex system healthy, your best bet it to schedule consistent preventive dentistry visits. Ready to find out how these visits can safeguard your smile? Consider the following:
What Is Preventive Dentistry?
Preventive dentistry is a field within dentistry. Prevention, like it sounds, focuses on keeping your smile healthy by inhibiting issues from developing. Or, if something does end up developing, our goal is to detect and treat it as quickly as possible, thereby preventing damage. It's quite easy to gain access to excellent preventive dentistry. All you need to do is schedule six-month visits with us. During this time we will clean and examine your mouth, keeping plaque from causing damage and letting you know if you require treatments to keep your oral health in good condition.
Preventive Treatment Options
There are a lot of things that could potentially go wrong with your smile and surrounding structures. Fortunately, it's easy to keep these concerns from occurring by providing a comprehensive selection of preventive dentistry treatments, which include the following:
Gum disease treatment to address gingivitis or periodontal disease
Fresh breath treatment to assist you in regaining a fresh, comfortable mouth
Dental cleanings to remove plaque from your tooth surfaces
Dental checkups to monitor your oral health over time
TMJ/headache relief to address possible jaw joint issues, while alleviating symptoms like headaches and discomfort
Children's dentistry to keep your child's teeth healthy for many years to come
ABOUT YOUR LIVONIA, MI COSMETIC DENTIST

:
James Stewart, DDS, and our compassionate staff proudly serve patients of all ages from Livonia, Farmington Hills, Plymouth, Northville, Dearborn Heights, Garden City, and all surrounding communities. To schedule a consultation, call our office today at (734) 425-4400.