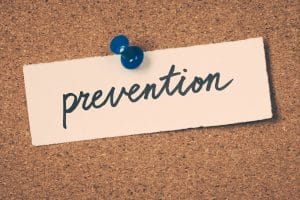 When it's time for you to receive the professional part of your preventive care, our team hopes you will remember that you can receive everything you need from us! This can be a huge relief for patients who worry that, though they're sure they can expect the basics, they aren't sure what will happen if they need additional preventive treatments. For a quick rundown of all that you can expect (and you really can expect comprehensive dental care), take a quick stroll through our list of treatments and the preventive areas our Livonia, MI team covers!
Protecting You With Cleanings And Checkup
As mentioned, you are likely expecting the basics in terms of preventive care, which you probably think of as dental checkups and cleanings. Of course, we provide them! In addition to the care you practice at home through dental hygiene efforts, your complete prevention comes when you follow through on seeing our team every year, twice a year (which we encourage you to space out by six months) for these visits. Your cleaning will give our team the chance to thoroughly remove any plaque and tartar you're leaving behind or having trouble with and we will polish your smile, too! Your checkup ensures we have a close look at your smile, so we can detect any changes and offer restorative care to quickly get your smile healthy again.
Freshening Up Serious Breath Issues
So, you're brushing and you're flossing and you realize you should be scheduling your visits with us more frequently! You also have bad breath. You wonder: What should you do now? You're a little behind on preventive care and nothing you're doing is working for your current case of halitosis. Don't worry! Just give our team a call, so we can see you for a checkup and cleaning. You'll be back on track with your prevention schedule and we can offer you a prescription strength rinse or spray that will help you recover your fresh breath!
Offering TMJ Disorder And Headache Relief
Now for the stuff that isn't exactly related to your dental hygiene: It's TMJ disorder! Remember that in terms of prevention, you're doing your best to prevent disease, as well as functional disorders. If you find you're having issue with your jaw joints (also called your TMJs), we offer care to help you stop the problem in its tracks, to prevent damage, and to get back to optimal smile function. See us soon for TMJ treatment!
See Us For Truly Comprehensive Prevention
Visit our team for the complete preventive care you need! Whether you're simply seeing us for dental checkups and cleanings, you require help with your breath, or you need TMJ assistance, we're here for you! James Stewart, DDS, and our team serve patients from Livonia, MI and the surrounding communities. To schedule a consultation, call our office today at (734) 425-4400.