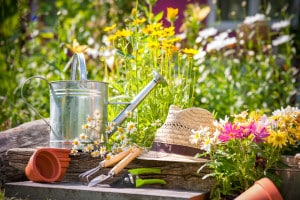 If you spend time in the garden because it gives you peace of mind, relaxes you, because you simply love plants, or even if you've got a brown thumb but you're an enthusiast anyway, you're in for a treat. The Livonia Garden Club is hosting a plant share. Grab a plant of your own and head over for an enjoyable morning surrounded by nature's beauty.
What Is This?
This is a local plant share. You are encouraged to bring a plant along with you and to choose from among the selection provided by the Garden Club. All are welcome to this enjoyable "rain or shine" community event.
Where Is This?
You can attend this event at Greenmead Historic Park at the following address:
Greenmead Historical Museum
20501 Newburgh Rd
Livonia, MI 48152
When Is The Event?
The plant share will take place on May 9, 2015 from 9am to 11am.
How Much Is Admission?
The event is free.
Who Can I Contact For Details?
You may call Liz at (734) 425-6880 for more information.
ABOUT YOUR LIVONIA, MI COSMETIC DENTIST:
James Stewart, DDS, and our compassionate staff proudly serve patients of all ages from Livonia, Farmington Hills, Plymouth, Northville, Dearborn Heights, Garden City, and all surrounding communities. To schedule a consultation, call our office today at (734) 425-4400.