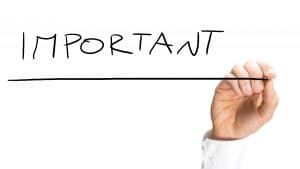 Have you heard mention of orthotropics, which focuses on guiding your children's teeth into place even before they have lost all of their baby teeth? Before you ignore this area of care and assume it's unnecessary (and decide you'll wait until your kids are teens), think again! Become more familiar with how early care can actually make any necessary future treatment much easier (and why your child may not end up needing it at all).
#1: What It's All About
Orthotropics is a method of guiding your child's teeth and jaws in an effort to promote alignment, while also ensuring proper facial development. This is a form of treatment that includes intervening in your child's jaw growth early on. As a result, not only can you help your child attain a straight smile but you can also encourage the balanced and appropriate alignment of closed teeth, lips, and tongue placement.
#2: The Functional Details
When you choose orthotropics, you make way for your child to receive jaw widening and the growth of teeth and jaws that develops with a forward position. The result is sufficient room for the eruption of permanent teeth, a decreased chance of airway obstruction (like sleep apnea), a bite that is highly functional, and even a decreased chance of problems like ADD. Learn more by scheduling a visit!
#3: The Esthetic Aspect
There's going to be a big difference in the appearance of your son or daughter's face if you choose to move forward with orthotropics. By guiding the jaws into their best formation, you assist your child in achieving a healthy appearance and profile, without potential issues like a recessed chin or shallow cheeks.
Learn More About Orthotropics With Us
Come in to find out if your child requires early intervention, so we may offer exceptional guidance for a straight smile and proper facial development. James Stewart, DDS, and our team serve patients from Livonia, MI, as well as Farmington Hills, Farmington, Plymouth, Northville, Novi, Dearborn Heights, Dearborn, Garden City, Westland, Redford, and the surrounding communities. To schedule a consultation, call our office today at (734) 425-4400.