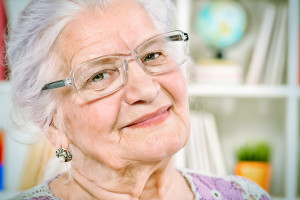 Your bodies change as you age. You lose muscle mass, bone density, strength, balance, memory, and teeth. But, you don't necessarily have to lose your teeth. The loss of your teeth is something you can help prevent.  According to the American Dental Hygienists' Association (ADHA), nearly 250 million people throughout the US, Japan, and Europe suffer from tooth loss.  In today's blog, your Livonia, MI dentist, Dr. James Stewart shares other important oral health facts for seniors.
As You Age
As you age not only your body changes, so does your oral cavity. Aging, along with the development of various health conditions, can increase your risk for oral disease, or exacerbate unhealthy conditions already brewing in your oral cavity.  In fact, unhealthy conditions in your mouth can also lead to or exacerbate other health issues as you age.  It is important to realize that the condition of your mouth reaches far beyond oral health, it is important to the overall health of your body, and your quality of life as you age. Consider these facts:
Almost 25 percent of adults ages 65 to 74 have severe gum disease. Severe gum disease, or periodontitis, increases the risk of heart disease and stroke. Periodontal disease can also aggravate existing heart conditions. Regarding strokes, a research study involving stroke victims found that people suffering oral infection were more likely to suffer a stroke.
Nearly 75 percent of people 60 and older have lost at least some of their natural teeth.
Bone loss in older people, particularly due to osteoporosis, can lead to the deterioration of the jaw bone and tooth loss.
Dry mouth, due to the reduction in saliva production, affects 30 percent of older adults. This is often caused by prescription and over-the-counter medications for other health issues. Dry mouth contributes to tooth decay and gum disease.
About Dr. Stewart
James R. Stewart, Jr, DDS, PC and our compassionate staff proudly serve patients of all ages from Livonia, Farmington Hills, Plymouth, Northville, Dearborn Heights, Garden City, and all surrounding communities. To schedule an appointment, call our office today at (734) 425-4400.