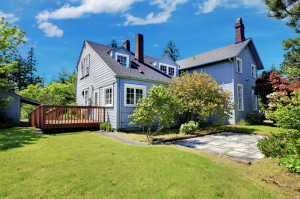 History is alive in Michigan and for those of you who are history buffs there is plenty to do. The leaves are beginning to change and the area is abound with beauty. Your Livonia, MI dentist, Dr. James Stewart, suggests visiting the historical and picturesque Northville Historical Society's Mill Race Village.
What: Mill Race Village
Where: 215 Griswold St, Northville, MI 48167
Office Hours: Monday through Friday 9am to 1pm
Archives: Thursday and Friday 9am to 1pm
Village: Open dawn to dusk daily
About
In an effort to preserve architectural styles common to the Northville area prior to 1900, the Northville Historical Society created Mill Race Historical Village in 1972. The Northville Historical Society is a non-profit volunteer organization responsible for the financing and operation of the Village, and the Northville Archives. The village is set on 12.5 acres of land that was once a grist mill before being donated to the Northville Historical Society by the Ford Motor Company. The village buildings which consist of an inn, school, church, blacksmith shop, gazebo, rustic wooden bridge, general store, Interurban station, and several historical homes are open with tour guides every Sunday from 1 to 4pm.
Six miles due west of the Mill Race Historical Village exists a school which was begun around 1840 in the Salem Township. Originally it was a trading post. The structure was destroyed by fire in 1871 and a new schoolhouse built in 1873. School tours are available with a 32 person capacity. A $30 security deposit is required within two weeks of booking and a $3 admission fee per person. Admission is free for 1 teacher and up to 3 adults.
The Mill Race Historical Village is a great way to spend a fall day while going back in time and experiencing history of the area firsthand.
About Dr. Stewart
James R. Stewart, Jr, DDS, PC and our compassionate staff proudly serve patients of all ages from Livonia, Farmington Hills, Plymouth, Northville, Dearborn Heights, Garden City, and all surrounding communities. If it's time for a professional cleaning, call our office today at (734) 425-4400, to schedule an appointment.