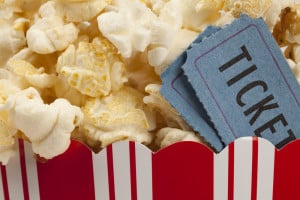 Summer is winding down but the fun is still in full force. Looking for something fun to do with friends and family as the motivation you had in June and July seems to dissipate a bit? Don't worry – you don't need to plan a thing, just show up to this upcoming community evening event and enjoy!
The Event
This event is Movie Night in the Park. This week you will have the chance to view Big Hero 6 on a big screen in the park – what a fun way to spend a summertime night. Bring something comfortable to sit on, so you can focus on enjoying the movie.
The Location
The movie night will take place at Ford Park, located at the following address:
33841 Lyndon St
Livonia, MI 48154
Time And Date
This movie night will take place on Thursday, August 13, 2015 beginning at 6pm. You will have the chance to listen to music beginning at 6:30pm and the movie will begin at 8:20pm.
Admission
This is a free event.
Contact Information
Looking for additional details about this movie night? You may visit the Park It For Fun website for more information.