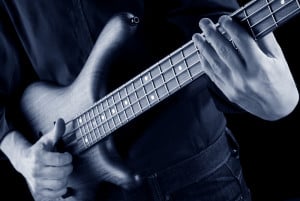 Are you a huge fan of anything funky when it comes to the music you listen to? Whether you like the heavy groove of a solid bass line or if there's just something about music like Motown, rock, blues, and soul that gets you tapping your feet, then it's a must that you make time for this upcoming event. Good news – it's a fun time your whole family can enjoy.
About The Event
This is an outdoor concert that is part of the Music from the Heart Concert series provided by the Parks and Recreation Department in Livonia and the Livonia Arts Commission. The band Motor City Soul, LLC will be playing its fun blend of funky tunes for an enjoyable, exhilarating time spent on the steps of city hall.
Event Time And Date
This concert will take place on Thursday, August 6, 2015 from 7pm to 9pm.
Event Location
You can attend this event at Livonia City Hall located at the following address:
33000 Civic Center Dr
Livonia, MI  48154 
Admission
This is a free, family-friendly concert.
Contact Information
Interested in gaining some more details? Call Parks and Recreation at 734-466-2410.
ABOUT YOUR LIVONIA, MI DENTIST:
James Stewart, DDS, and our compassionate staff proudly serve patients of all ages from Livonia, Farmington Hills, Plymouth, Northville, Dearborn Heights, Garden City, and all surrounding communities. To schedule a consultation, call our office today at (734) 425-4400.