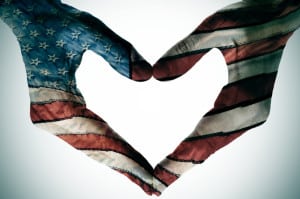 Though the long weekend associated with Memorial Day is always a nice break, you may feel a bit more focused on marking this special day by giving your appreciation to the Veterans that are to be celebrated. If you would like to take part in paying homage, you and your family are invited to join your local Livonia community members for an event.
What Is It?
This is the Livonia Memorial Day Ceremony. You can expect to take part in paying tribute to Veterans by participating in the following:
Wreath-placing ceremony
Military salutes
Music and more
When Will The Event Take Place?
The event will take place on Saturday, May 23, 2015 from 9am to 10:30am.
Where Is the Event Being Held?
The ceremony will take place at the Veteran's Park Memorial Plaza at the corner of Five Mile and Farmington Road in Livonia, MI.
Is There Someone I Can Contact With Questions?
Yes, you may contact 734-466-2418 for additional information.
ABOUT YOUR LIVONIA, MI COSMETIC DENTIST:
James Stewart, DDS, and our compassionate staff proudly serve patients of all ages from Livonia, Farmington Hills, Plymouth, Northville, Dearborn Heights, Garden City, and all surrounding communities. To schedule a consultation, call our office today at (734) 425-4400.