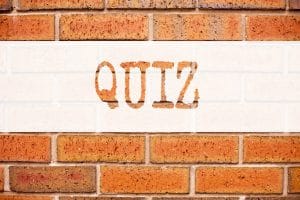 What kind of outcome can you expect when you undergo a professional cosmetic treatment? The changes made will depend on what procedure you receive. For instance, a professional whitening treatment exclusively focuses on making your teeth brighter, but porcelain veneers can address discoloration, and many other problems. One thing you can count on is that your Livonia, MI dentist can recommend a procedure that effectively addresses whatever concerns you have about how you look. Because several different treatments are offered at our location, it is possible to target and eliminate a wide range of issues.
Questions:
True Or False: The only procedure that is able to change the color of your smile is a professional teeth whitening treatment. Nothing else will have an impact on the color of your teeth.
True Or False: Minor dental damage can be corrected when you have veneers placed. However, more significant damage may require a dental crown.
True Or False: A KoR Whitening Deep Bleaching System can help patients who want to address especially stubborn stains.
Answers:
False! Porcelain veneers can address many different dental flaws, including discoloration. In fact, veneers can be a preferable treatment approach when dental discoloration stems from internal tooth issues.
True! Cosmetic dental work is focused on cosmetic issues. Fortunately, patients who want to address a problem with dental damage can see great cosmetic results from a modern crown.
True! Removing surface stains can make limited improvements. While over the counter whitening agents tend to only eliminate those superficial issues, a professional whitening treatment can have a deeper reach, which can lead to a bigger overall improvement.
Talk To Dr. Stewart About How Cosmetic Dental Work Can Improve Your Smile!
James Stewart, DDS and our team are ready to help you make remarkable smile improvements. When the right cosmetic dental treatment is provided, a person's smile can be absolutely transformed. In addition to working on these issues, our practice is also able to deliver great support in the areas of preventive and restorative dentistry. To schedule a consultation, call our office today at (734) 425-4400. In addition to serving the families of Livonia, MI, we provide care to residents of Farmington Hills, Farmington, Plymouth, Northville, Novi, Dearborn Heights, Dearborn, Garden City, Westland, Redford, and all other surrounding communities.