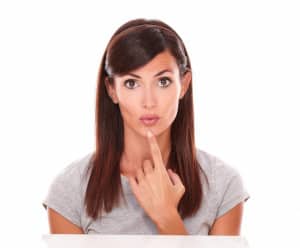 Have you been thinking about re-shaping your smile by making minor sculptural changes to your teeth? If so, you may already be familiar with the benefits of tooth contouring. By relying on this cosmetic treatment, you can expect the gentle polishing away of excessive tooth tissue to beautify your smile. This may include reducing the length of an excessively long tooth, smoothing borders, and addressing other minor issues like pointed teeth. While you may feel confident regarding the main advantages, you may still feel the need to delve a bit deeper into what this cosmetic solution has to offer. We encourage you to learn more with the following information and then schedule an appointment for a cosmetic consultation with us. We look forward to helping you along on your journey to achieve a more satisfying smile.
It May Address Mild Overcrowding
Do you have a couple teeth that overlap one another? If you are dealing with extremely mild overcrowding that may not necessarily require orthodontic treatment, tooth contouring may help. In some cases, we can carefully reduce tooth tissue, so your teeth appear to sit side-by-side, rather than one on top of the other.
Contouring Is Budget-Friendly
Unlike many treatments that require a hefty investment, tooth contouring is known partially for its reputation as a budget-friendly cosmetic solution. If you are looking for a way to smooth out imperfections like a long tooth or rough tooth borders, speak with us about treatment, so you can enjoy a more beautiful grin.
May Improve Dental Hygiene
About that overlapping – teeth that overlap may result in difficult dental hygiene. It can become nearly impossible to clean every surface of these teeth, which promotes tooth decay and gum disease. Fortunately, by making small adjustments, we may improve your ability to effectively clean your teeth for a healthier smile.
It's Comfortable
You may feel a gentle pressure or vibration during your tooth contouring session. We use a gentle buffing instrument to polish away tooth tissue. However, the treatment is enjoyed for its comfort, so you can expect a relaxed procedure.
ABOUT YOUR LIVONIA, MI DENTIST:
James Stewart, DDS, and our compassionate staff proudly serve patients of all ages from Livonia, Farmington Hills, Plymouth, Northville, Dearborn Heights, Garden City, and all surrounding communities. To schedule a consultation, call our office today at (734) 425-4400.