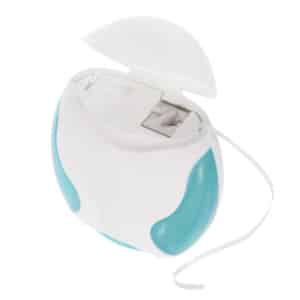 Nobody likes to find out that they're doing something incorrectly – particularly when they've been doing that something in earnest, with good intentions and a belief that all is going off without a hitch. When it comes to flossing, you will find that if you're falling short of the proper technique, your smile may not feel as clean as you would hope. You may also find that you receive diagnoses for problems like gingivitis or tooth decay even though you're sure you've been practicing excellent home dental hygiene. Ready to learn how to improve your dental flossing skills? Lucky for you, it's quite easy.
Ask About It
If you are curious about certain aspects of flossing your teeth, brushing your teeth, or anything connected to your oral health and dental hygiene, we always encourage you to ask. We are happy to help and would much rather you knew the right way to do something than continue to practice less-than-wonderful hygiene because you're afraid to speak with us.
Do It Better
Let's go over the basics of good flossing (and some helpful tips) so you know you're doing your best with your dental hygiene. It's easy:
Start with enough floss and make sure you're using a type of dental floss you like. Test out a bunch of different options to find the brand, flavor, and consistency you like.
Tear off a string of floss measuring around 18 inches long, so you have more than enough loss to clean between all of your teeth.
Gently wind the floss around your middle fingers until it is secure – it doesn't need to be too tight.
Direct the floss where you need it to go by using your pointer fingers and thumbs as guides.
Slide the floss just beneath your gumline between two teeth.
Gently bend the floss around a tooth, so it forms a gentle "c" or sideways "v" shape.
Slide the floss along your tooth, removing food particles and plaque.
Repeat this on the other tooth.
Repeat this entire process throughout your mouth, making sure you move to a new portion of floss as you go.
ABOUT YOUR LIVONIA, MI DENTIST:
James Stewart, DDS, and our compassionate staff proudly serve patients of all ages from Livonia, Farmington Hills, Plymouth, Northville, Dearborn Heights, Garden City, and all surrounding communities. To schedule a consultation, call our office today at (734) 425-4400.