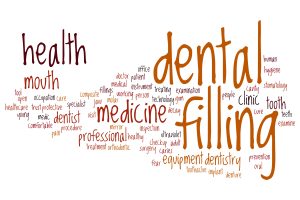 When you have a cavity, we could use a restoration to repair the tooth and prevent major complications. With a dental filling, we can also make sure your cavity treatment looks natural too! In today's blog, your Livonia, MI, dentist will explain how we ensure our dental fillings blend with your smile.
A Toothache Could Be a Sign
How do you know if you have a cavity that needs treatment? If you attend six-month checkup and cleaning visits, then our team will identify them in the earliest stages. Otherwise, you may not be aware there's a problem until you experience tooth sensitivity when you eat or drink, or when your tooth hurts and the pain doesn't subside after a few hours. A cavity forms when the outer layer of enamel is eroded due to poor oral hygiene, or injured. The dentin is then exposed to harmful oral bacteria, causing a cavity that will grow and spread until treated. Addressing your cavity is essential for avoiding infection, worsening pain, or the risk of tooth loss.
Composite Resin
Instead of metal, we use composite resin to create our dental fillings. A metal-free blend of glass and acrylic particles, this material can be color-matched to blend with your smile seamlessly. In fact, we even use the same material in our dental bonding procedures, which we use for cosmetic enhancements. The material is also safe for people of all ages!
Placing Your Dental Restoration
We start the procedure by administering a numbing agent to ensure you feel comfortable. If you have dental anxiety, we can discuss sedation options too. When you're calm and relaxed, we will remove all decay from the tooth and then thoroughly clean it. Next, we prepare and apply the filling material in several layers. The dentist then sculpts and molds the tooth as the composite resin cures under s light. The final step involves polishing the tooth for a more lifelike and attractive appearance. If you have any questions about how we repair teeth and treat tooth decay, then contact our team today to learn more. We would love to help you enjoy a beautiful and healthy smile again, one free of decay and discomfort.
DO YOU HAVE QUESTIONS ABOUT COSMETIC RESTORATIONS?
We have restorations that not only repair and protect your tooth, but that also look natural. For more information on how we treat tooth decay, call the office of James Stewart, DDS in Livonia, MI, today at (734) 425-4400. You can also visit our office at 15873 Middlebelt Rd Suite 100 Livonia, MI 48151. In addition to fillings, we also have lifelike crowns, and can handle tooth loss treatment with our custom and natural-looking dental prosthetics.