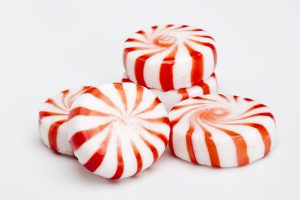 As you peruse your options throughout each and every holiday meal and party you attend, you will likely find that there are oh-so-many sweets that tickle your fancy! However, you may feel that you're heading into Christmastime with a serious eye for those sweets that are (or are not) considered the worst offenders for your smile. You skip the super sticky, stretchy, taffy-like stuff. You avoid anything too chewy. You steer clear of highly crunchy things. You think, as a result, that you're in the clear when you select hard holiday candies! Of course, you think! This is the best solution when you want some sugar. However, our Livonia, MI team reminds you (in many ways) that hard candies actually pose some serious oral health risks!
You Could Crack Your Tooth!
Right, of course, you shouldn't be chewing your hard candy. You might actually not even realize that you're doing so! However, it's quite common for individuals to overlook the fact that they're chewing their hard candy (or that they're biting into it once it gets smaller). In any case, this could lead to oral health damage in the form of dental chipping. Or, you could end up cracking a tooth! You don't want this. Simply keep this in mind when you're choosing to indulge in this holiday treat.
The Long-Lasting Treat Coats Your Teeth
You might imagine that your teeth are barely coming into contact with sugar if you're choosing to simply suck on a hard candy. Especially if you are very mindful about ensuring you don't bite the candy! However, this is actually not what you think. As you suck on the candy, your mouth fills up with a mixture of your saliva and sugar, which ends up completely coating your smile! So, you're giving your teeth some long-term exposure to sugar (which leads to acidity and the greater chance of oral health issues like tooth decay). You'll want to rinse with water when you're through!
It's A Choking Hazard, Too
Remember that hard candies present a choking hazard, so be careful not to talk while you're indulging (and remember that this isn't a safe treat for the little ones). Wishing for something less dangerous for yourself and your smile? Try milk chocolate, which dissolves in an instant!
See Us For Smile Health Protection In 2019
Remember to come in to see our team to help keep your smile health in lovely condition. James Stewart, DDS, and our team serve patients from Livonia, MI, as well as Farmington Hills, Farmington, Plymouth, Northville, Novi, Dearborn Heights, Dearborn, Garden City, Westland, Redford, and the surrounding communities. To schedule a consultation, call our office today at (734) 425-4400.