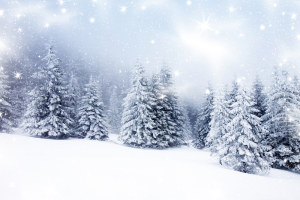 We are always so thrilled to see your smiling faces when you visit our practice, and hope you feel just as vibrant and joyous during this holiday season. While we hope the first thing on your mind is scheduling your next dental checkup and cleaning, we recognize you may be a bit preoccupied with the exciting holiday festivities. To make your special time a bit more enjoyable, we encourage you to try out the following seasonal treat (with hopes you will remember to brush your teeth afterwards, of course). Enjoy, and from our entire team, happy holidays!
Chewy Sugar Cookies
What You Will Need:
2 ½ cups all-purpose flour
1 ¼ teaspoons baking powder
½ teaspoon salt
2 cups sugar
2 eggs
1 ½ teaspoons vanilla extract
1 cup/2 sticks butter or margarine
Optional: Green-and-white granulated sugar to top your cookies
2 medium mixing bowls
Electric mixer
Whisk
Metal spoon
Instructions:
Preheat your oven to 350 degrees
Combine your flour, baking powder, and salt, into one of your mixing bowls, using a whisk to mix evenly.
Beat your sugar and butter or margarine together in your other mixing bowl using your electric mixer on a medium-high setting until blended into a whipped texture.
Add your flour mixture from your original mixing bowl, as well as your eggs and vanilla extract – change the setting of your electric mixer to low until ingredients are mixed.
Use your metal spoon to scoop out heaping-teaspoon-size dollops of cookie dough onto a baking sheet. Place cookies approximately 2 inches apart from one another.
If you choose to use sugar as a topping, sprinkle your multi-colored granules on each cookie.
Place the cookie sheet in the oven until they begin to appear golden brown – cooking time typically requires 10 to 15 minutes until done.
Carefully remove the cookies from the oven with an oven mitt and let them cool for several minutes before indulging your sweet tooth.
About Your Livonia Dentist:
James R. Stewart, Jr, DDS, PC and our compassionate staff proudly serve patients of all ages from Livonia, Farmington Hills, Plymouth, Northville, Dearborn Heights, Garden City, and all surrounding communities. To schedule an appointment, call our office today at (734) 425-4400.