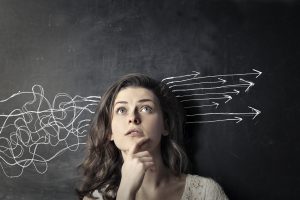 You are well aware that one of the main goals with your dental care is to keep your gums healthy. However, when it comes to issues like gingivitis and more advanced gum disease, you may not feel very informed in regard to how you will know it's happening. Will it simply hurt? Is there some particular symptom that you will notice the moment it begins, you ask yourself? While recognizing the earliest signs of a problem with your gum health (gingivitis) can be a bit tricky, there are a few straightforward ways you can detect it. Join our Livonia, MI team as we examine them.
#1: You Notice Common Symptoms
One way to realize that you are in need of our care for your gum health is to recognize symptoms of gum disease. Here's what you also need to know: Symptoms will not always make themselves known. So, if you don't see them, it doesn't mean your gums are healthy (refer to #3: you will still always require checkups). However, if you do see them, it means it's time to contact our team. Common symptoms may include:
Red or purple looking gums (healthy gum tissue is pink)
Inflamed gum tissue
Discomfort, such as soreness or tenderness while chewing
Bad breath or a bad taste in your mouth
Bleeding gums (this frequently occurs when you are brushing and/or flossing)
#2: Someone Else Comments On Your Smile
Our team reminds you that if someone mentions something to you about your breath or your smile's appearance, it's often wise to take a moment to consider what's being said before you become defensive. Maybe your sibling or parent mentions your gums look swollen. Perhaps your spouse mentions your breath. In any case, when you're hearing negative things about your smile, come in to see us: It could be connected to your gum health or some other details that requires care.
#3: We Find It During A Checkup
Last but certainly not least is the fact that even if you are unaware of changes with your gum health, your twice-every-year dental checkups will provide you with a safety net! You may not realize you need care but we will certainly let you know if your gum tissue requires attention.
Protect Your Gum Health With Twice Annual Checkups
Never underestimate the significance of your twice annual visits with our practice, which help protect you against a long list of possible concerns, including issues with your gum health. James Stewart, DDS, and our team serve patients from Livonia, MI, as well as Farmington Hills, Farmington, Plymouth, Northville, Novi, Dearborn Heights, Dearborn, Garden City, Westland, Redford, and the surrounding communities. To schedule a consultation, call our office today at (734) 425-4400.