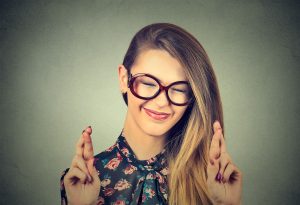 What you really want for your smile, in addition to exceptional oral health, of course, is for it to look beautiful, bright, vibrant, white, and stain-free! You might have some ideas about how to make this a reality for yourself. However, if you haven't talked with us about this hope and dream of yours in person (and with a dental examination to go along with it), then you're probably lacking some key information regarding the best avenue to choose to get you where you're going safely and effectively! The simple news is that our cosmetic dentistry is what you're going to need. The information that's still a bit fuzzy (but that we will quickly clear up) is exactly what treatment you'll need and how to get going!
First, You'll Need That Visit
First, when you know you want a whiter smile, you need to come in to see us. Cosmetic dentistry is definitely something you can learn more about from home (we recommend sticking with our website, as poking around online through potentially unreliable sources can lead you to misinformation). However, you're not going to be able to really get to the bottom of your needs or the information you want about your own smile from your home office. When you visit with us, we can offer you some surprising insight into the world of smile whitening. Do you need teeth whitening, for instance, or a different treatment? Are you ready for a whiter grin or do you need a filling or other care first? We'll figure these things out for you (and with you).
Next, You'll Choose Your Treatment Plan
So, you'll be all filled up with new knowledge about your smile and the way cosmetic dentistry can work for you. Getting the ball rolling will just include narrowing down your treatment options and hammering out a final care plan for yourself. Once we agree on the treatment, the date and time, and more, it's just a matter of following through!
Last, Of Course, Is The Big Transformation!
Call us up, come in, receive your cosmetic dentistry treatment, and head back out into the world with your gleaming dream smile!
Transform Your Smile With Whitening
Come in for a cosmetic dentistry solution that will guide you toward a very white and beautiful smile. James Stewart, DDS, and our team serve patients from Livonia, MI, as well as Farmington Hills, Farmington, Plymouth, Northville, Novi, Dearborn Heights, Dearborn, Garden City, Westland, Redford, and the surrounding communities. To schedule a consultation, call our office today at (734) 425-4400.