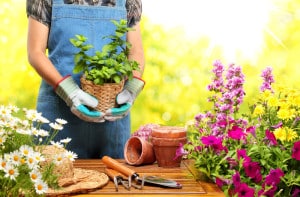 Have you always prided yourself on your green thumb? Perhaps you simply love plants and gardening (even if you haven't necessarily earned the right to consider yourself someone with a knack for making your garden grow). Whatever the case, enjoying everything from seeds to blossoms is often a lot more fun when you share it with fellow enthusiasts. Looking for a club to share with? This upcoming event may be just right.
About The Event
This is the Livonia Garden Club Welcome Back Potluck event. In addition to socializing with active members, you will have the chance to participate in a potluck dinner followed by enjoyable presentations. Expect to learn more about the real life application of gardening, as well as an approach to practicing yoga in your very own garden (you will have the opportunity to try out some poses).
Event Location
The event will take place at the Livonia Senior Center, located at the following address:
15218 Farmington Road
Livonia, MI
Event Time and Date
This potluck event will take place on September 1, 2015 according to the following schedule:
Meet and Greet: 6:00pm to 6:30pm
Potluck Dinner: Begins at 6:30pm
Business Meeting: After dinner
Invite List
If you are already a member, a guest, or interested in becoming a member, you may attend this event.
Contact Information
For further information, you may email l​g​c​p​r​e​s​i​d​e​n​t​@​y​a​h​o​o​.​c​o​m.