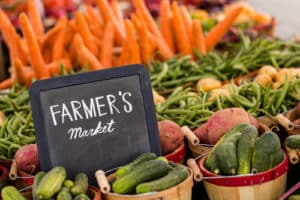 We like to take time in our blog to remind our readers and patients about upcoming events in the community. There is always something fun happening in Livonia, from games to the farmer's market. In addition, if you want to show your best smile at these events, you can talk to our team. We offer a variety of procedures designed to improve the health and beauty of your smile. You can schedule a consultation today by giving our office a call.
Community Events
Farmer's Market Excursion: The Civic Park Senior Center will be hosting the Farmer's Market Excursion "Eastern Market" on Saturday, Mat 21st from 8am until 12:30pm. Admission is $7 for residents and $9 for non-residents. The event will be held at the Royal Oak Farmer's Market and Downtown. You can register for payment at the volunteer desk or by calling 734-466-2555. Transportation is available from the Senior Center and you will be free to shop, eat, and explore.
River Rouge Rescue Day: The Parks & recreation department will be hosting a cleanup effort to restore the Rouge River at Livonia's Moelke Park. The event is located at 19444 Lathers and parking is by the Botsford Pool. The cleanup takes place from 8:30am until 11am. We suggest registering beforehand by calling Doug Moore at the Department of Public Services at 734-466-2655.
Livonia Garden Club Plant Sharing: The Livonia Garden Club will be hosting their annual plant-sharing event on the grounds of the Greenmead Historical Park on Saturday, May 21st from 9am until 10am. The park is located at 20501 Newburgh Road. There will be gardening experts on hand for questions or concerns. You can trade and share equipment, as well as indoor or outdoor plants. For more information you can contact Liz by calling 734-425-6880.