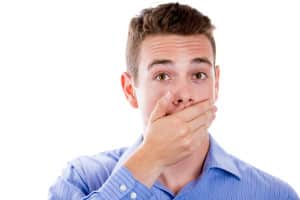 Are you a patient who has been avoiding a visit to see us because you're embarrassed by your current state of oral health? Perhaps you have been taking care of your teeth but you haven't been to see a dentist in quite some time. Maybe you fell into lax habits for a while but you are now dedicated to improving your smile and surrounding structures. Wherever you are with your dental health at the current moment, we encourage you to feel confident and to schedule an appointment. Our goal is to provide every one of our patients with comfortable, quality care. For individuals looking for full mouth reconstruction to improve widespread damage, you've come to the right place. Ready to learn more about treatment? Look over the following:
About Your Oral Health
We typically offer full mouth reconstruction for patients whose needs surpass a single cosmetic and/or restorative treatment. Instead, you are likely suffering from a variety of issues that may include physical damage, tooth decay, oral diseases, cosmetic issues, and possibly tooth loss. Rather than feeling like your needs are too complicated, you should feel excited. We will thoroughly examine your smile both visually and with the help of advanced imaging. Based on this information, we will craft a unique, highly detailed care plan to guide you through an exceptional transformation, so you can regain optimal oral health.
Comprehensive Treatment Options
Helping you achieve a state of good oral health again will require a combination of treatments. Fortunately, we offer a comprehensive selection, so we can address the diverse needs of our patients. You can expect one or more of the following as part of your care plan:
General dentistry services
Preventive dentistry services
Cosmetic dentistry treatments
Restorative dentistry treatments
Teeth replacement options, including dental implants, dental bridges, partials, or full dentures to complete your smile after tooth loss
ABOUT YOUR LIVONIA, MI COSMETIC DENTIST:
James Stewart, DDS, and our compassionate staff proudly serve patients of all ages from Livonia, Farmington Hills, Plymouth, Northville, Dearborn Heights, Garden City, and all surrounding communities. To schedule a consultation, call our office today at (734) 425-4400.