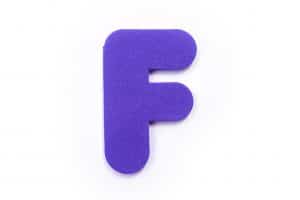 There are so many ways to look at your smile and your oral health, as you do your best to keep it in excellent condition. Of course, the main approach is simply to remember that you should practice home and professional preventive care, so you don't end up with any type of concern, whether it's decay, gingivitis, TMJ disorder, or anything else! While this is certainly something our Livonia, MI team suggests, you are well aware that within the main method of protecting your oral tissues, there are lots of little details that you may consider along the way to improve your success. Let's talk about some of them as motivation to keep up the good work. Keep in mind, they all begin with the same letter!
You Need Toothpaste With Fluoride
When you're in doubt and you don't know what to do about the toothpaste you're selecting, just remember: It should absolutely contain fluoride. Whether for yourself or your child, this mineral that happens to occur naturally within nature is extremely important for the continued success of your preventive care and the protection of your oral health! Just remember that this mineral helps to keep your teeth strong, which is pretty important for enjoying teeth that let you eat anything you want and that avoid cavities, too!
If You're Not Flossing, You're Not Done!
If you aren't flossing your teeth during one of your dental hygiene sessions throughout the day, then you're not finished with your daily preventive care. Sure, we understand that there may be part of you that simply assumes if you're performing some over-the-top amazing and detailed brushing, you must be getting your smile completely clean! However, there will still be bacteria that you can't get out of your smile (namely from under gum tissue and the little spaces between neighboring teeth) unless you floss. Remember to do this!
Consider Some Matters Of Frequency
Details regarding frequency are of the utmost importance for your preventive care and oral health. They're easy to remember, too. You'll want to begin using a brand new toothbrush every three to four months. You'll need to brush twice daily, floss once daily, and see us twice a year. See? That's the beginning and the end of it!
Let Us Help You Improve Your Dental Hygiene
If you need help with your dental hygiene, don't feel like you're out of answers. Instead, talk with our team and we will help you figure out what you need to do for better care. James Stewart, DDS, and our team serve patients from Livonia, MI, as well as Farmington Hills, Farmington, Plymouth, Northville, Novi, Dearborn Heights, Dearborn, Garden City, Westland, Redford, and the surrounding communities. To schedule a consultation, call our office today at (734) 425-4400.