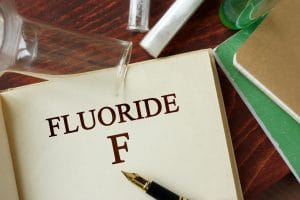 You may wonder who fluoride helps. You know that kids need to get enough of it. You know that we generally suggest toothpaste that contains fluoride in it for yourself and your kids, too. However, you might find that you're not really sure if it's for everyone all the time, why this particular ingredient is so important, why you hear about it so frequently (but why you seem to know so little about its significance). While you might feel a little turned around regarding this aspect of your oral health, there's no reason to worry. Our Livonia, MI team is here to guide your teeth toward exceptional health.
It Helps The Kiddos
Fluoride helps your children in a couple of different ways. First, it helps protect teeth by encouraging the strong development while they are still within your little one's gum tissue (which means they haven't erupted and become visible yet). Fluoride contributes to the development of hard enamel, which is the outer "shield" layer of each tooth. Remember that enamel is mostly made up of minerals and fluoride is a mineral. When your children consume and use an adequate amount of fluoride, it ensures the teeth that show up in your child's smile are hard and resilient. Then, of course, it helps protect those teeth once they arrive (Hint: Keep reading!).
It Helps Everyone Else, Too!
Everyone's oral health depends on fluoride! You'll want to keep in mind that fluoride provides teeth with the minerals they need for enamel to remain hard, not just to become hard in initial development. When bacteria begin to cause soft areas that may turn into decay, fluoride can "re-mineralize" these spots before a cavity can even form. How about that? For children and adults, our team always suggests the use of fluoridated paste!
If You Have Questions
Maybe you have questions about your fluoride use, the fluoride your children are using, etc. Perhaps you think your children need more fluoride or you wonder if you're using the right products. Remember, we are here to answer questions, to provide comprehensive dental care to your children (which frequently includes fluoride supplementation and more), and we love hearing from you. Feel free to call us up with questions, so we may schedule the type of visit you need to protect your family's oral health and to get the answers you need!
See Us For Help With Fluoride Protection
When you're interested in ensuring you're doing all that you can for your smile, it's a good idea to talk with us about your fluoride use, so you're sure you're on track. James Stewart, DDS, and our team serve patients from Livonia, MI, as well as Farmington Hills, Farmington, Plymouth, Northville, Novi, Dearborn Heights, Dearborn, Garden City, Westland, Redford, and the surrounding communities. To schedule a consultation, call our office today at (734) 425-4400.