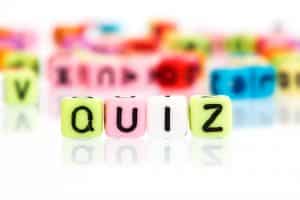 We know that as you reach for your toothpaste in the morning and the evening, you may find yourself faced with a moment similar to that which many of our patients have experienced: You suddenly wonder if fluoride is safe for your oral health, if you should worry about fluorosis, and where on earth to find legitimate, reliable answers. Of course, the answer to that final concern is: Ask us! We'll give you the information you require. For everything else, get a bit of a head start with our quiz.
Quiz Questions: True or False?
True or False: The reason you are using fluoride is because it's a natural and effective way to keep the hard, outer layer of your teeth (called enamel) safe and sound.
True or False: You may end up developing fluorosis if you are too free with your fluoride use. As a result, we encourage you to to only use it if you think your teeth are becoming weakened.
True or False: It's true that fluoride is toxic in very large amounts but it is not dangerous in small doses (like the amount you use to brush your teeth).
Quiz Answers
True. Fluoride is known for its ability to keep enamel hard and to prevent mineral loss associated with weakening and decay. Fortunately, this is a natural mineral!
False. You should be using fluoridated paste every single day, every time you brush. Fluorosis is only something that affects kids eight and under. When you follow suggested daily use for yourself or your children, there are no associated side effects to worry about.
True. If you gulp down just a little bit of your toothpaste, you'll be perfectly fine. This problem is only an issue as the result of consuming an enormous amount!
Keep Smiles Healthy With Fluoride Suggestions
Come to our practice for assistance with fluoride questions, so you may rest assured your dental hygiene is on target. James Stewart, DDS, and our team serve patients from Livonia, MI, as well as Farmington Hills, Farmington, Plymouth, Northville, Novi, Dearborn Heights, Dearborn, Garden City, Westland, Redford, and the surrounding communities. To schedule a consultation, call our office today at (734) 425-4400.