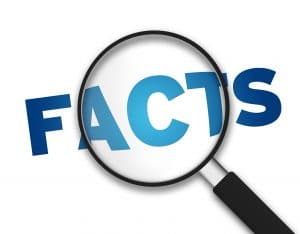 You might not come up with the term "excited" when we ask you how you feel about receiving a dental filling for your smile. However, our Livonia, MI team strongly feels that this is primarily because you don't know as much as you could about this restorative treatment that can save your tooth in many ways when decay strikes! So, to help you feel happy about addressing a cavity, rather than upset (or any other negative emotion), we encourage you to get to know some truly compelling facts about fillings!
They Can Stop Serious Damage And Tooth Loss
Remember that when you are dealing with tooth decay, it won't just stop all by itself. It's going to worsen and worsen, which means you lose more and more tissue over time. The more tissue you lose, the more damaged your tooth becomes. The more damage occurs, the closer you get to a tooth that cannot be salvaged, which means eventual tooth loss. Stop this from ever progressing to a serious degree by choosing a dental filling from our practice! It stops the disease, fixes your tooth, and protects it.
Placement Stops The Pain
Remember that the more tissue damage that occurs from tooth decay, the greater amount of nerves that become exposed. Then, when your tooth is open to the external world, bacteria can enter. This can lead to infection and pain! Avoid it all with the early placement of an essential dental filling.
Our Fillings Are Beautiful!
Perhaps you are okay with the fact that you need a dental filling but you keep worrying that it's going to in some way make your smile look less beautiful, that everyone will know you've had a cavity filled, and the list goes on. We understand! This is why you need to remember that our fillings are tooth colored. That means that we will carefully customize the shade of the material we use (called composite), in order for you to have a tooth that just looks complete, free of cavities, and healthy again!
They're Over Before You Know It
If you're the type of patient who feels unsure about fillings primarily because you are worried about the experience, we remind you happily: Fillings are quick, comfortable, efficient, and done in a flash!
Enjoy The Advantages Of A Tooth-Colored Filling
Keep in mind that when you choose a dental filling for your cavity with our practice, you are going to receive a beautiful tooth-colored restoration that will blend with your existing smile for a lovely finish. James Stewart, DDS, and our team serve patients from Livonia, MI and the surrounding communities. To schedule a consultation, call our office today at (734) 425-4400.