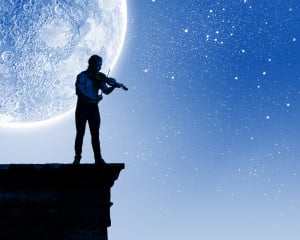 Have you long been a fan of Fiddler On The Roof and the beautiful songs that you can't seem to stop singing once the performance is over? If you quickly respond, "yes" to this question then this upcoming event is certainly your perfect match.
The Event
This is a live stage performance of Fiddler On The Roof as acted out by Paul's Players. The group performs summer musicals with full-family casts, rather than unrelated actors – pretty neat. And lucky you, the play will take place in your own town for a fun evening out that the whole family can attend and enjoy.
The Time and Date
The play will take place on August 1, 2015 at 7:30pm.
Event Location
You may attend this performance at St. Paul's Presbyterian Church at the following address:
27475 5 Mile Road
Livonia, MI 48154
Event Admission
Admission to this event costs $12 per person for adults or $10 per person for seniors and students.
Contact Information
Would you like to learn more about this performance or purchase tickets? If so, contact 248-347-4134. You may also purchase tickets online (keep in mind you may need to pay an additional fee).
ABOUT YOUR LIVONIA, MI DENTIST:
James Stewart, DDS, and our compassionate staff proudly serve patients of all ages from Livonia, Farmington Hills, Plymouth, Northville, Dearborn Heights, Garden City, and all surrounding communities. To schedule a consultation, call our office today at (734) 425-4400.