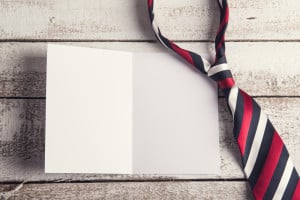 Do you feel strongly about celebrating your Pop, Papa, Dad, or however else you refer to your father? Perhaps you would like to honor your grandfather as well. Whoever has made a strong impact on you in your life as a male role model, this Father's Day Party gives you a great opportunity to say, "thanks" and to have some fun family time, too.
The Event
This is the Father's Day Party to celebrate all fathers with delicious treats and fun games, which include but are not limited to the following:
Horse racing games
Root beer floats
And more!
Time and Date
This party will take place on Friday, June 19, 2015 at 11:30am.
The Event Location
Attend this party at the Civic Park Senior Center in the Dining Room. The center's address follows:
15218 Farmington Road
Livonia, MI 48154
Who Is Invited?
Everyone is invited (not just fathers).
Admission
You are asked to donate $2.25 for this event.
Do You Have Questions?
For additional information, please contact the Senior Center at (734) 466-2555.
ABOUT YOUR LIVONIA, MI DENTIST:
James Stewart, DDS, and our compassionate staff proudly serve patients of all ages from Livonia, Farmington Hills, Plymouth, Northville, Dearborn Heights, Garden City, and all surrounding communities. To schedule a consultation, call our office today at (734) 425-4400.