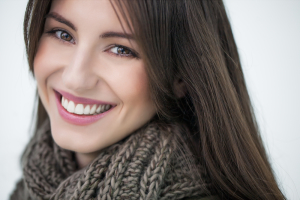 Has the idea of brightening up your smile crossed your mind but you are not quite sure where to begin? Before you run to the local drugstore for over-the-counter whitening solutions, do yourself a favor and take a look at a list of FAQs we have gathered. By learning the answers to common questions about professional teeth whitening services, you may feel more excited and confident about this cosmetic treatment. In addition, you will know just what to ask the next time you visit us, so we can clear up any confusion, while working with you to determine the best whitening system for your smile goals. In the meantime, we hope you will take a look through the following:
Teeth Whitening FAQs
Question: Do you offer fast, in-office treatments?
Answer: Yes. Within a single visit that lasts under two hours, you may achieve a significantly whiter smile.
Question: What if I prefer to whiten my teeth at home?
Answer: No problem. We offer at-home teeth whitening with the use of custom-fitted trays and bleaching gel. This treatment usually requires a duration of approximately two weeks for exceptional results.
Question: Can you treat most types of discoloration?
Answer: We treat staining, darkening, and yellowing – this includes most forms of discoloration as a result of most causes. These may include the side effects of certain medicines that you take, the natural effects of aging, the result of certain foods or drinks like coffee, or the use of tobacco.
Question: What if my teeth are too badly stained for traditional teeth whitening?
Answer: Guiding you toward a stunning smile that you feel proud to show off is our priority when it comes to cosmetic treatments. In this case, we will suggest other appropriate solutions, such as porcelain veneers.
ABOUT YOUR LIVONIA DENTIST:
James Steward, DDS, and our compassionate staff proudly serve patients of all ages from Livonia, Farmington Hills, Plymouth, Northville, Dearborn Heights, Garden City, and all surrounding communities. To schedule a consultation, call our office today at (734) 425-4400.