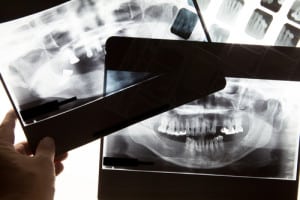 You've often heard the dentist recommend regular checkups. Why do we need checkups? Preventive procedures, such as checkups or cleanings, can help promote improved oral health. Find out how you can maintain a beautiful smile free of tooth decay and other issues with a routine examination.
Frequently Asked Questions About Dental Checkups
Question: Who needs an exam?
Answer: Both children and adults need to have a checkup. Otherwise, the warning signs of serious oral health problems can go unrecognized.
Question: How often do I need an examination?
Answer: The American Dental Association recommends adults and children have their teeth examined once every six months. If you are at risk of developing certain oral health issues, then you may benefit from more frequent visits.
Question: Do you use advanced technology during an exam?
Answer: Yes. First, the DIAGNOdent dental laser will be used to uncover the presence of decay in the earliest stages. We will then use digital photography and advanced x-rays in order to accurately diagnose the health of your smile.
Question: What are the benefits of an exam?
Answer: First, we will use a checkup to perform an oral cancer screening. Over 43,000 people are diagnosed with this disease annually and 40% succumb to the disease within five years. The high mortality rate is due to people not realizing they have the disease until the late stages. With routine exams we can pinpoint the presence of oral cancer in the earliest stages. Likewise, we will also watch for the warning signs of gum disease. Without treatment, gum disease can cause adult tooth loss. For children, this provides an opportunity for the dentist to instill good habits and offer tips on good oral hygiene. Studies have shown that regular visits to the dentist can reduce dental anxiety in children. For more information, please contact our office to schedule a visit.
ABOUT YOUR LIVONIA PREVENTIVE DENTIST:
James Steward, DDS, and our compassionate staff proudly serve patients of all ages from Livonia, Farmington Hills, Plymouth, Northville, Dearborn Heights, Garden City, and all surrounding communities. To schedule a consultation, call our office today at (734) 425-4400.