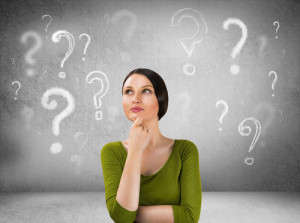 Maintaining a healthy smile means addressing possible oral health problems in the earliest stages or preventing them in the first place. With preventive dentistry, we employ of a number of treatments to improve oral health. What is preventive dentistry?
Frequently Asked Questions About Preventive Dentistry in Livonia, MI
Question: What treatments do you offer for children?
Answer: We offer a calm and comfortable environment for kids. Our preventive treatments include dental sealants and fluoride treatments, which strengths teeth against tooth decay. We can also provide custom-made athletic guards to protect teeth from damage related to athletics. We want to also instill good dental habits and answer any questions your little ones may have about maintaining healthy smiles.
Question: What if my jaw aches or pops?
Answer: If you have an aching jaw or notice pops or clicks, then you may be suffering from either bruxism or TMJ disorder. Bruxism refers to the chronic grinding of the teeth, which can lead to soreness in the jaws and even damaged teeth. TMJ disorder occurs when the jaw joints become strained, leading to popping sensations and difficulty opening and closing the mouth. We can address both issues with a custom-made oral appliance.
Question: Can you address gum disease?
Answer: To ease symptoms and help control gum disease, we can perform a deep cleaning. This involves use an ultrasonic scaler and root planing to remove plaque from the teeth and the surface of the roots. Doing so allows gums to once again adhere to the teeth, helping to close pockets along he gum line. Removing plaque also reduces inflammation in the gum.
Question: What does a checkup and cleaning involve?
Answer: With a checkup, we exam the teeth for signs of possible problems and recommend treatment as soon as possible. A cleaning allows the dentist to remove plaque and polish the teeth, brightening them and improving oral health.
ABOUT YOUR LIVONIA RESTORATIVE DENTIST:
James Steward, DDS, and our compassionate staff proudly serve patients of all ages from Livonia, Farmington Hills, Plymouth, Northville, Dearborn Heights, Garden City, and all surrounding communities. To schedule a consultation, call our office today at (734) 425-4400.