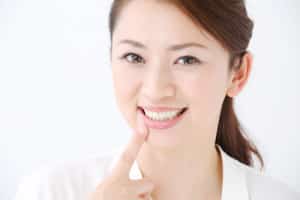 We all know that professional cosmetic treatment can remove discoloration, not how does teeth whitening work? There are actually multiple options for removing discoloration from the teeth. How these systems work will depend on the cause and severity of your teeth stains.
Frequently Asked Questions About Teeth Whitening in Livonia, MI
Question: Can I brighten my smile quickly?
Answer: Yes. Our in-office procedure actually addresses discoloration in less than an hour. The process begins with the application of a bleaching gel to the teeth. We then activate the bleaching ingredient with a special light. The in-office procedure worlds best for surface stains, such as those caused by the foods and drinks we consume.
Question: How does at-home whitening work?
Answer: For home-based options, such as Opalescence Teeth Whitening, we will take impressions of your teeth. We can then create a set of trays and prescribe a bleaching gel. You will fill the trays with gel and wear them each day for a set amount of time. After about a week to ten days you can brighten your teeth by multiple shades.
Question: What if I have permanent discoloration?
Answer: Some stains are caused by foods, drinks, or other issues, such as smoking. However, intrinsic stains occur when the tooth structure beneath the surface becomes stained. Fluorosis, trauma, or the certain medications (such as tetracycline) can cause discoloration beneath the enamel. In order to remove these stains, we may suggest KoR Whitening Deep Bleaching System. Using trays and a powerful gel, we can remove these intrinsic stains.
Question: How do I avoid future teeth stains?
Answer: To maintain the results of your whitening procedure you need to take care of your smile. Brushing, flossing, and regular dental cleanings can help promote healthier and brighter teeth. For more information or to schedule a consultation, please contact our office today.
ABOUT YOUR LIVONIA COSMETIC DENTIST:
James Steward, DDS, and our compassionate staff proudly serve patients of all ages from Livonia, Farmington Hills, Plymouth, Northville, Dearborn Heights, Garden City, and all surrounding communities. To schedule a consultation, call our office today at (734) 425-4400.