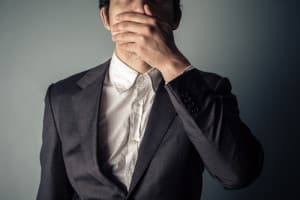 How do you erase teeth stains? Fighting discoloration begins with pinpointing the factors behind your discoloration and assessing the level of staining. From there, a solution can be recommended. In many cases, we can erase teeth stains using either our in-office or at-home teeth whitening techniques.
Frequently Asked Questions About Livonia, MI Teeth Whitening
Question: What causes teeth stains?
Answer: Over time, our teeth can be dulled due to discoloration. The foods and drinks we consume can stain our teeth, as well as regular smoking or tobacco use. Other possible causes of staining include the use of medication, such as tetracycline, or trauma. We will assess the cause and severity of your discoloration before recommending cosmetic treatment.
Question: What can I do to reduce discoloration?
Answer: You can take steps to reduce the severity of your discoloration. First, you should brush and floss your teeth daily to remove food particles from the teeth. You also need to have your teeth cleaned professionally once every six months. Other steps to avoid stains include cutting back on smoking, reducing consumption of drinks with dark pigments (coffee, soda, tea, and red wine), and cutting back on food containing high amounts of sugar.
Question: Can I brighten my smile in one visit?
Answer: Yes. We offer a form of teeth whitening that erases stains in as little as 45 minutes from our office. After placing a protective covering on your teeth as apply a bleaching solution to the front of the teeth. After activating the bleaching ingredients with a special light, the stains can be removed in under an hour.
Question: Can I erase discoloration from home?
Answer: Yes. We actually offer a home-based option for removing discoloration. The patient wears a set of custom-made trays filled with a bleaching solution. The trays are worn for a set amount of time daily. In about a week to ten days teeth can be brightened by several shades.
ABOUT YOUR LIVONIA COSMETIC DENTIST:
James Steward, DDS, and our compassionate staff proudly serve patients of all ages from Livonia, Farmington Hills, Plymouth, Northville, Dearborn Heights, Garden City, and all surrounding communities. To schedule a consultation, call our office today at (734) 425-4400.