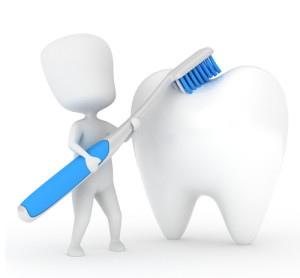 How recently did you have your teeth cleaned? Did you see the dentist in the last six months? What about the last year? Many people assume this is only a minor procedure and one they can afford to miss if they continue brushing and flossing. However, the truth is that dental cleanings can help prevent gum disease and other common oral health issues.
Frequently Asked Questions About Dental Cleanings
Question: What does a cleaning involve?
Answer: With a cleaning, we will use either a manual tool or an ultrasonic device to remove plaque buildup from the teeth. We then polish the teeth, so the patient enjoys brighter teeth and a smooth finish.
Question: How often do I need one?
Answer: The American Dental Association recommends having your teeth cleaned at least twice a year. However, if a patient happens to have an increased risk of developing gum disease, we may suggest cleanings about every three to four months. We will let you know how often you need to have your teeth cleaned.
Question: How does this procedure help prevent gum disease?
Answer: Plaque buildup is caused by bacteria spreading throughout the mouth and breaking down food particles. This buildup can actually irritate the gums, causing inflammation. Without treatment, the gums eventually pull away from the teeth and form pockets, which bacteria invade. To avoid the development of periodontal issues, we remove the plaque. Keeping your teeth clean helps them stay healthy.
Question: How do I keep my teeth clean from home?
Answer: Along with cleanings, you need to take steps to keep your smile healthy by removing food particles and bacteria. To do this, we suggest brushing your teeth twice a day. You should brush once in the morning and again before bed, about two minutes per session. Flossing is important as well, we recommend flossing your teeth thoroughly before going to bed.
ABOUT YOUR LIVONIA PREVENTIVE DENTIST:
James Stewart, DDS, and our compassionate staff proudly serve patients of all ages from Livonia, Farmington Hills, Plymouth, Northville, Dearborn Heights, Garden City, and all surrounding communities. To schedule a consultation, call our office today at (734) 425-4400.